Meisen scrap collection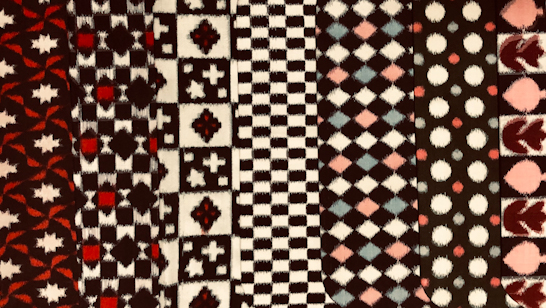 We love Meisen! The vivid and lovely fabric makes us thrilled.
We make kimono accessories with old kimono fabrics, so we collect well-designed ones. I would like to show you beautiful patterns.
What is Meisen?
Meisen, the so-called antique kimono, is a plain weave silk fabric that was extremely popular from the Taisho era to the early Showa era as fashionable everyday wear. Its unique colors and bold patterns still fascinate many people today.
The characteristic of weaving is the technique called kasuri (Ikat), in which the boundaries are blurred by intentionally shifting the colors of the warp and weft threads.
This post is being edited.
Flower
Flower and Pattern
Hanheiyo Flower
Flower and Traditional Pattern
Flower Pattern
Leaf
Kanoko
Bird
Diamond
Checker
Stripe
Circle
Cross
Variety
Did you find your favorites?
You can get products using these fabrics on minne.
---