Kimono Presentation 2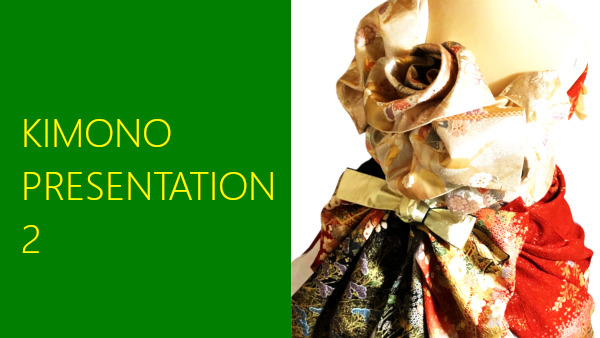 The presentation we announced was conducted successfully! It was held on Friday March 5th starting at 4pm California Time. It was a program of Japanese Friendship Garden on zoom.
The content of the second presentation was …
Kimono : Historical and Cultural Art
Kimono, now and then
Transition of design: From the Edo period to the present
Changes in how to dress
Fashion icons of kimono
The reason why kimono has been passed down from generation to generation
The secret of Japanese dressmaking
Is kimono eco-friendly?
Demonstration
Hold the ends of himo.
Tie a knot./ Make an infinity.
Put the rings on your shoulders one by one.
Let the infinity go over your head.
Pull the rings forward.
If you have an X on the back, it's perfect!!
Obi musubi: Rose – furisode meets a dress
Furisodedress is sometimes worn at wedding receptions. It's also good for parties. It was devised from the desire to wear furisode more because furisode is rarely worn.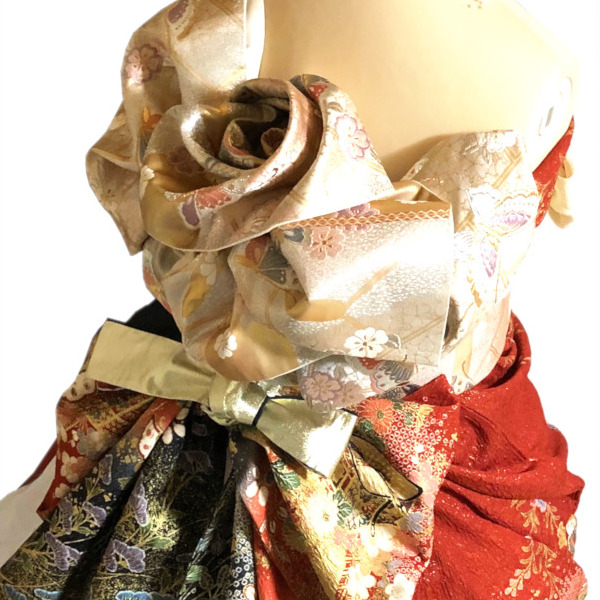 Here is a part of the second presentation.
We give you an edited presentation for you in our lesson.
If you want to do, please contact us.
See you in our lesson!
---