How to make gojuhimo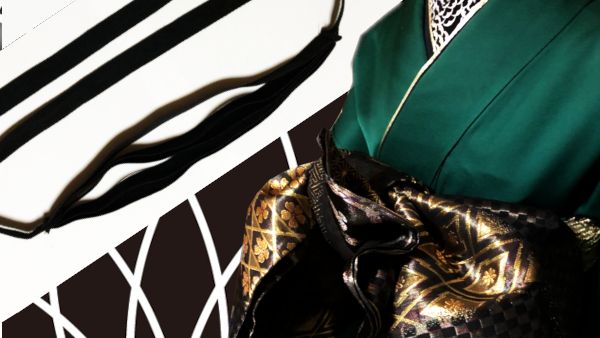 Sanjuhimo consists of a piece of fabric tape and triple elastic bands to secure a shape of obi.
It is very useful and gives us easy tying obi and decorative shapes, especially for furisode.
Today, I will introduce how to make gojuhimo which has 5 bands.
More useful than 3 bands.
For example,
When you use obi that you can't or don't want to make a knot,
When you want more creative obi shape,
When you want to reduce the number of himo,
When you want to tie obi by yourself,
Gojuhimo works effectively.
And because it is handmade, you can make it in a color that matches your obi and kimono.
Things necessary
Elastic band for sewing (20 mm x 150 cm) : thin or for underwear
Fabric tape (20 mm x 50 cm) × 2
Sewing kit
Glue for sewing
A thin elastic band is recommended.
If you have a thick or strong band, you should make sanjuhimo which has 3 bands because a thick one is difficult to use.
How to make gojuhimo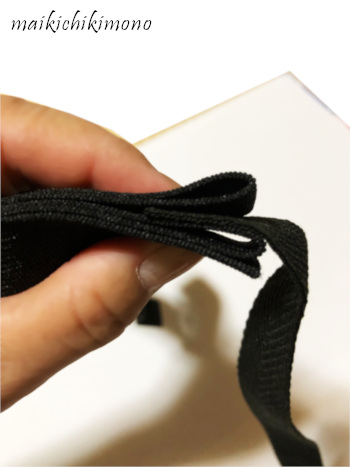 1. Fold the elastic band in a zigzag, divide it into 5 equal parts, and attach a tape between the folds.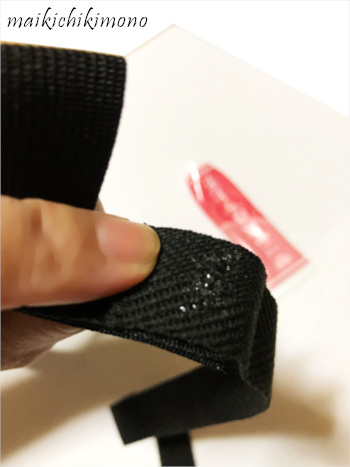 2. Glue the tape and band together. It makes the band strong against pulling force.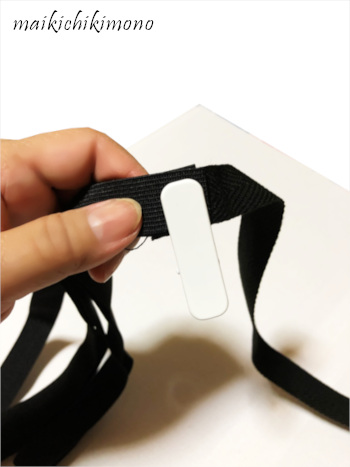 3. Clip them all together. Please wait for a while.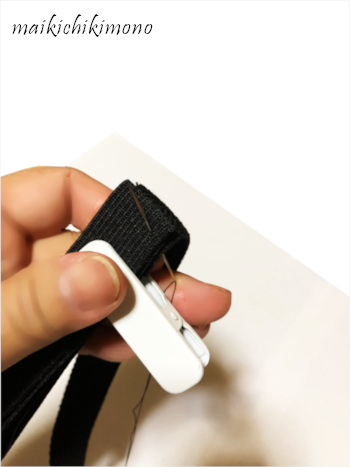 4. When half dry, sew together.
5. Half back stitches are good for this. Do the same thing for the other side.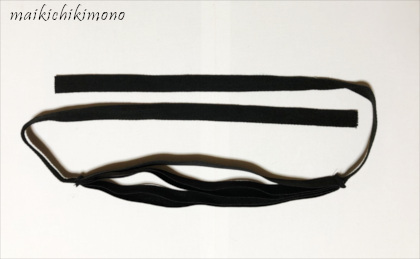 6. Finished!
Here is sanjuhimo, a triple band.

You can buy it online. When you make sanjohimo, reduce the number of the bands from 5 to 3.
---