Preparation for yukata lessons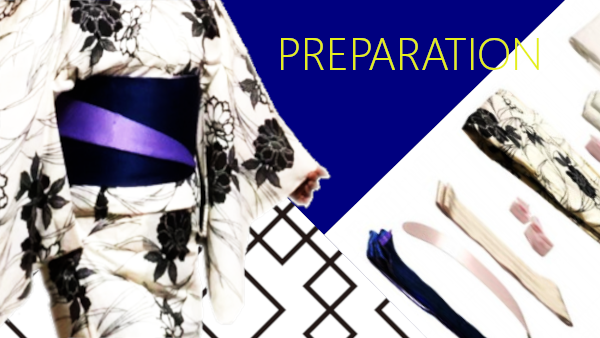 Select your favorite yukata and obi,  and then prepare all items.
When you begin kitsuke or putting on kimono, the first thing you have to do is preparation. It is very important because you need many accessories.
Stack up yukata, obi and accessories in order, and you can put them on smoothly.
Select yukata and obi
Yukata fabrics
Fabrics for yukata,  such as cotton and linen, absorb  moisture well and  drying fast. That's why yukata is perfect for hot and humid summers!
Cotton
Depending on the thickness of the yarn and the weave method, yukata is ranging from cheap ones to expensive one. The cheapest will be easy to wrinkle. Cotton has a softer texture than linen.
Linen
A typical example is Ojiya Chijimi. It is famous for kimono fabric, but it is also treated as yukata. It gives you a crisp touch. Recently linen-cotton fabric has been featured. It takes in good characteristics of both materials. It does not get wrinkled like linen.
Color and patterns
You may choose a favorite color or an adventurous color that you have never worn. When you can't decide which is better, choose a white or dark blue background. They are easy to match any obi.
There are various kinds of patterns. First of all, you imagine roughly how you want to wear. For example, cute(kawaii), mature, elegant, stylish and so on.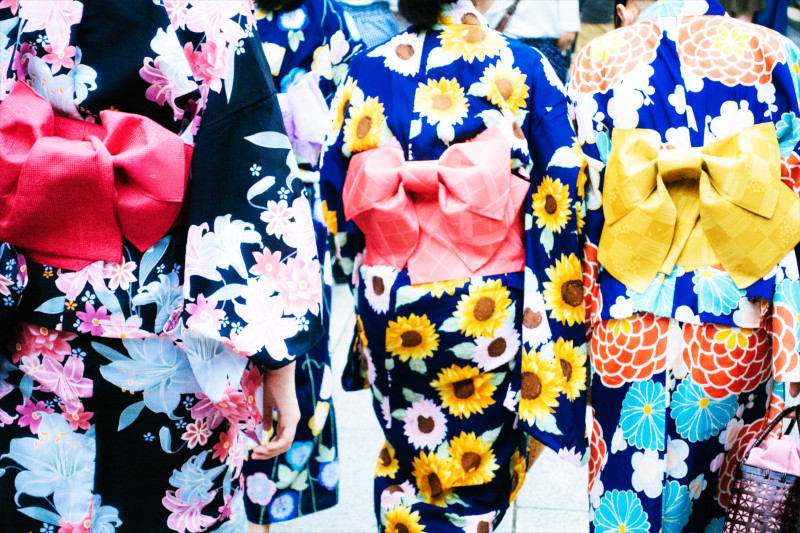 Obi sash
Choose a light and thin obi sash for yukata. Hanhaba obi, or a half-width obi is suitable. You should select a long length obi because you can tie decorative obi shapes. More than 4 meters is good.
When choosing a color of obi, it is easy to pick one of the colors in your yukata or the opposite color to the background. The accent color gives you a youthful impression.
Recently, heko-obi, a thin and wide-sized obi sash has been popular among adults. It's relatively easy to tie.
About accessories, please refer to Kimono accessories.
Things you prepare
Kimono slip
Towels / padding
3 himo
Yukata (Get a yukata that fits your size)
Datejime sash
Obiita board
Hanhaba obi
Clip
Geta wooden clogs
Do you have everything ?
Fold items into karidatami
Before stacking up, fold all items so as to take them easily.
Yukata
It's very easy to fold yukata temporarily.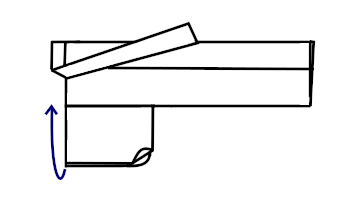 1. Place the collar on the left. Fold the kimono into half and fold the sleeves under the body part.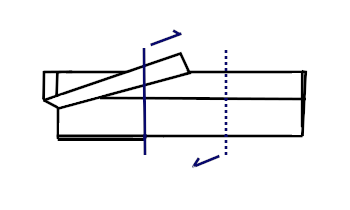 2. Fold the body part into 1/3 equally. The solid line shows a mountain fold and the dotted line shows a valley fold.
3. Finished.
How to prepare himo
Here is a video. You can learn how to fold himo.  Makes it easier to take  the center of himo when dressing.
Stack up all items in order
Put everything in a shallow box or on a wrapping cloth furoshiki.
From the top,
underwear, towels/padding, 1 himo, yukata, 2 himo, datejime belt, obiita board, obi sash.
Put a clip aside. Also you can put strings aside.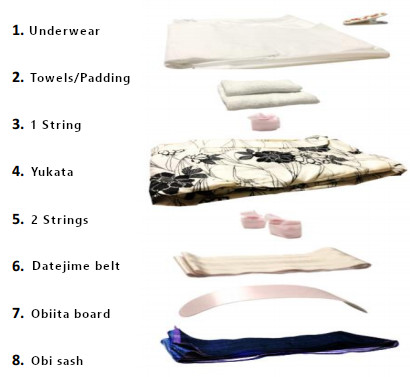 Stack them up in order.
Be sure to…
The underwear is on the topmost.
Belts and strings should be placed to take the center of them easily.
Place everything on the left in front of you.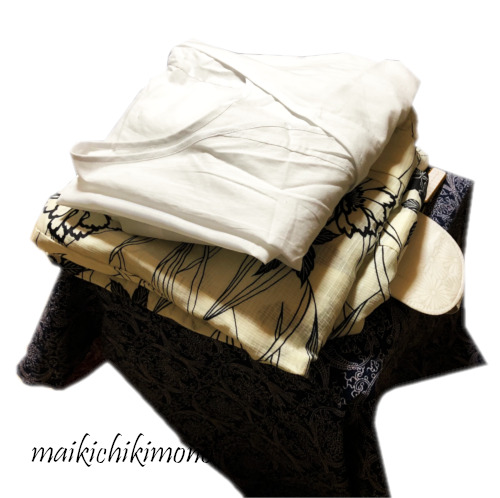 Are you ready?
The next step is putting on yukata!
---